Reporting bugs to the Hypixel Bugs Team is the best way of ensuring that issues and exploits on the Hypixel Network are processed properly and forwarded to our developers for fixing.

Make sure to read through our guide on common bugs and issues to see if you can find a fix there: https://hypixel.net/threads/693158/.
How to report a Bug
If your bug is not on the common bugs and issues guide then navigate to our bug report section on the Hypixel Forums located at https://hypixel.net/bug-reports/create.
Ensure you are logged in with a http://hypixel.net Forum account. If you do not have one, you can create one here: https://hypixel.net/login/login.
Now you can continue to make a report. You should see the following: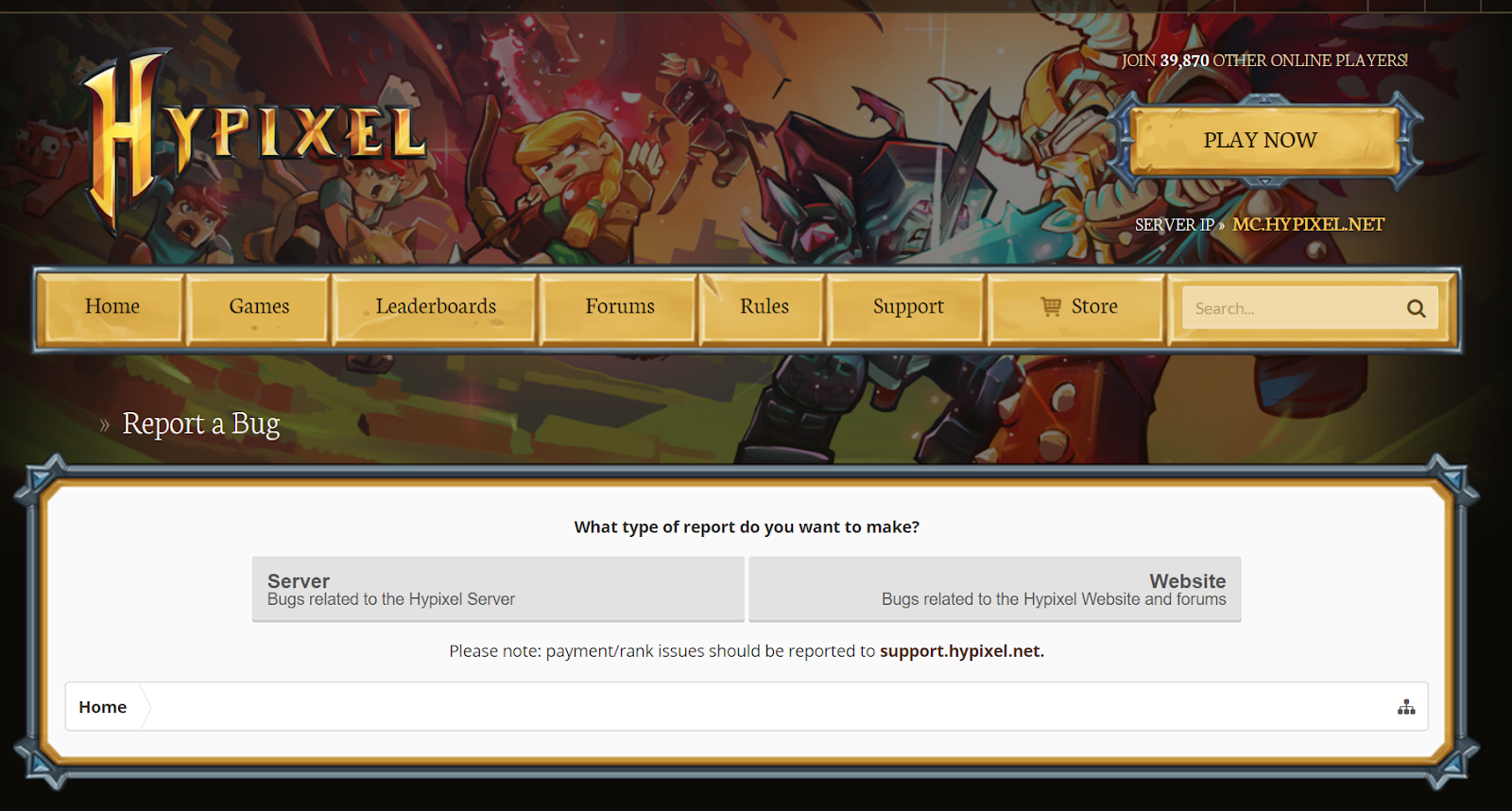 Click on either the "Server" or "Website" depending on where you found the issue.
Continue to fill out the form providing as much information as you can about your bug.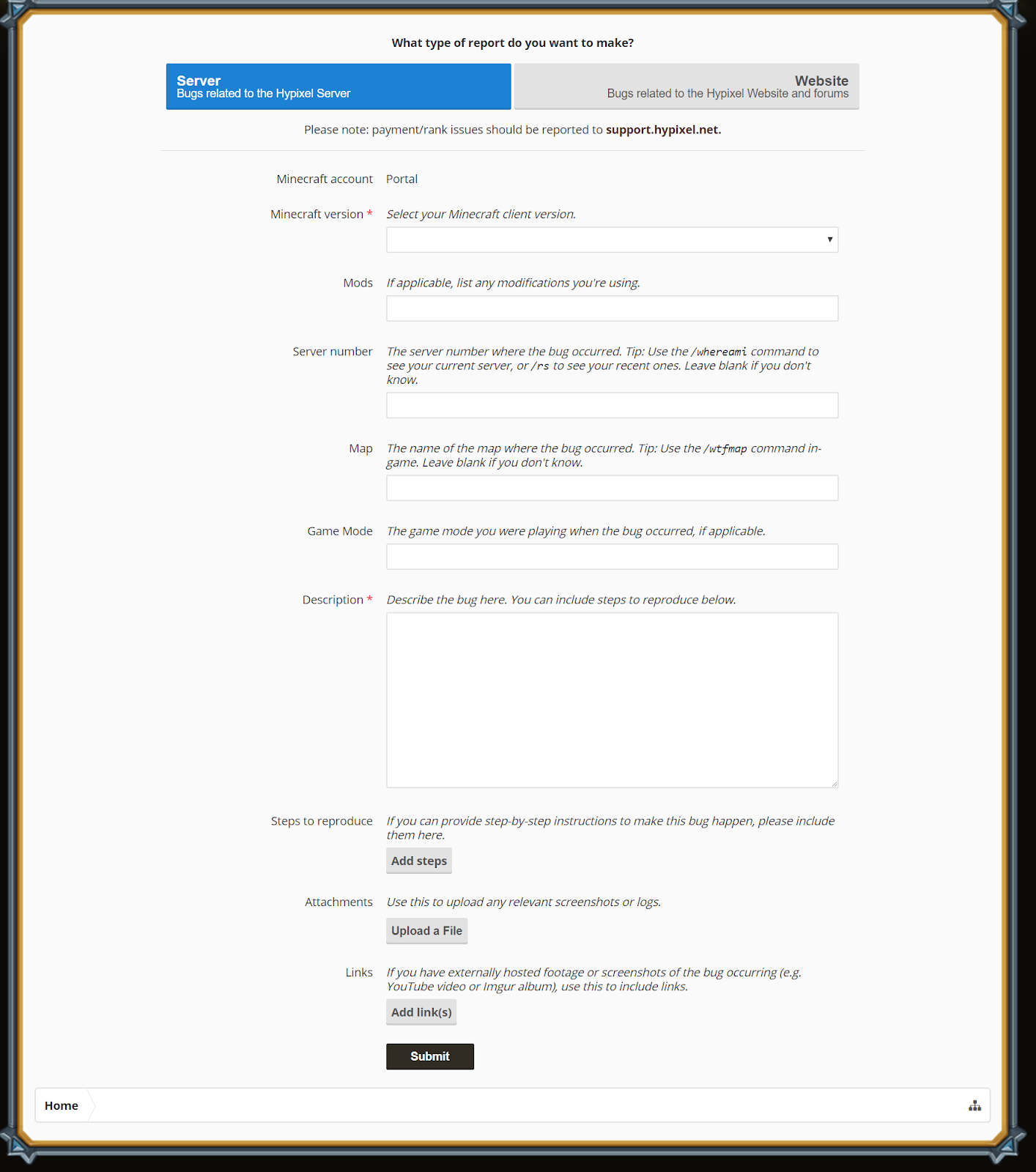 Once you have completed your bug report and clicked "Submit," a lovely member of the Hypixel Bugs Team will reply and either offer assistance or pass the information onto the Hypixel Developers.
You will receive a notification under your forum alerts when your report has been answered.