The Hypixel Network supports many languages that are all shown in the in-game translation menu.
Follow this guide to learn how to change yours to one of our available language options.

Some languages are not supported around the network at this stage and will be added in the future.
Please note at the moment our translation system is only able to support left to right languages, so for now, it is not possible to support any RTL languages.
Table Of Contents
Hypixel Supported Languages:
English
Pirate English
German
French
Dutch
Spanish
Italian
Chinese Simplified
Chinese Traditional
Portuguese
Brazilian Portuguese
Russian
Korean
Polish
Japanese
Turkish
Czech
Finnish
Greek
Ukrainian
Norwegian
Swedish
Romanian
How to Help Translate Hypixel
We've created a way for any player to help us translate in-game text into any language. With your help, we hope to support even more languages and make Hypixel a better experience for the non-English speaking players in our community.

If you would like to help us translate new areas of the network or improve an existing translation that you don't think is quite right, please read through our Translation forum page.
How to Change Your Language on Hypixel
Step 1: Right-click your head in any lobby on the Hypixel Server.

Step 2: Choose "Select Language".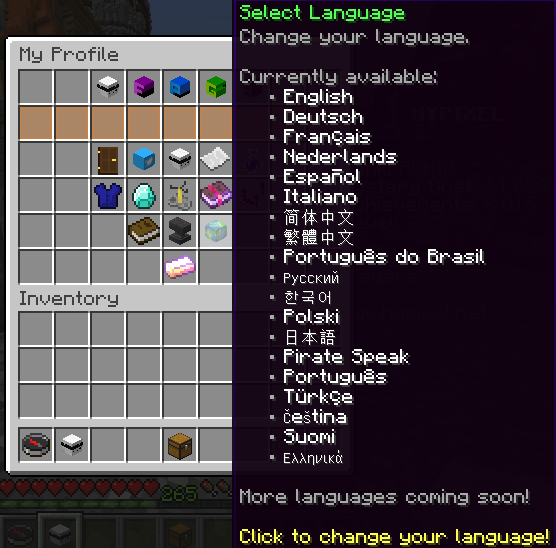 Step 3: Left-click on your language.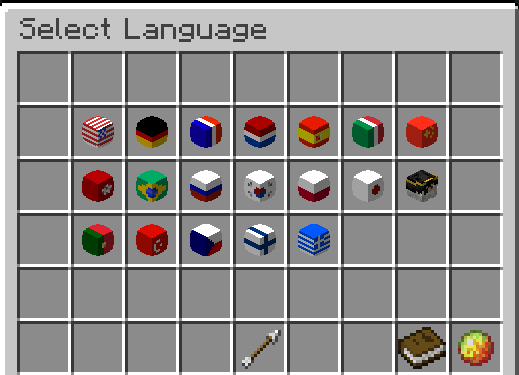 Note that it is possible to automatically detect the language used by your Minecraft client when you connect. To do this, you need to activate this option.

Note that if your in-game language has changed without you editing this option, we strongly encourage you to secure your account and change your password.
How to Change Your Language in Minecraft
Step 1: Launch Minecraft.
From your main menu screen, click the little square button with a globe.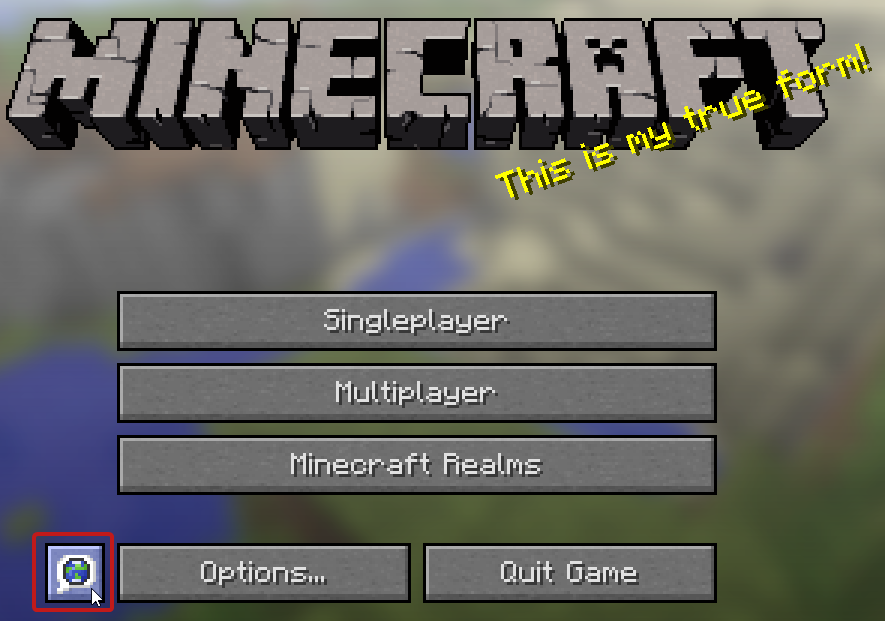 Step 2: Language Selection
Find your language, click it, then wait while your Minecraft client updates. Then hit done.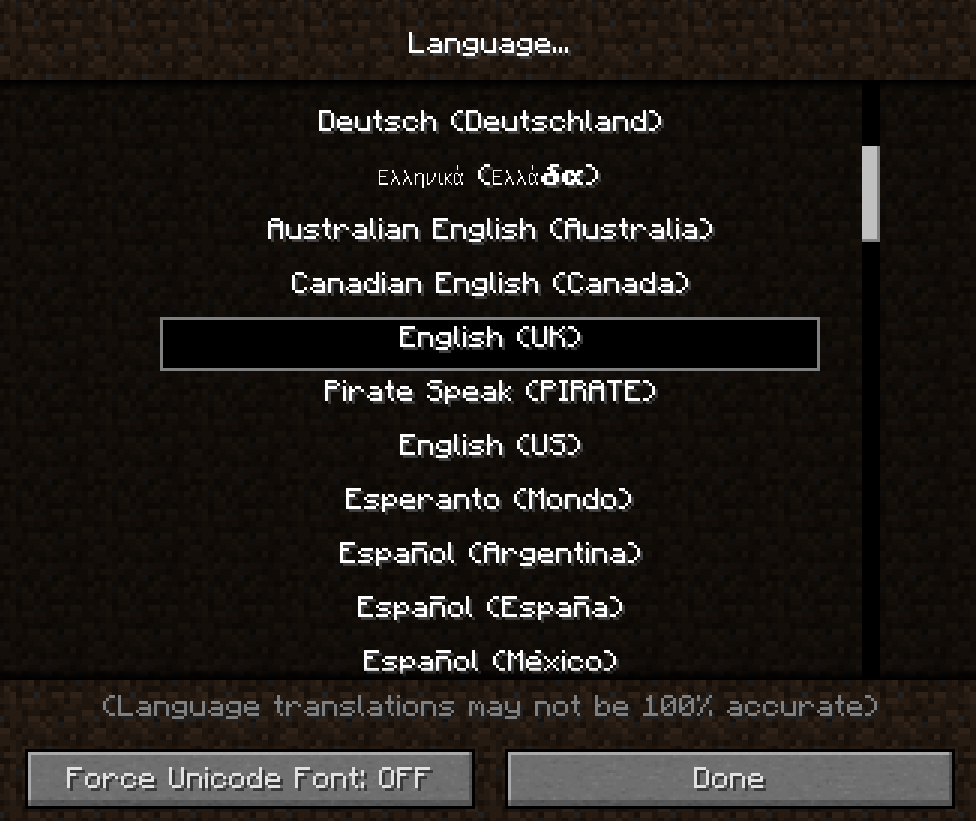 If you have further issues changing your language, please contact the Hypixel Team Support Desk.