The Hypixel Help Desk cannot process reports. Please use the methods listed below.

In this article, we will cover the various ways players are able to report someone breaking our rules.
General Reporting

/report [username]
Using /report is your way of reporting players who you believe are breaking our rules. Once entered in chat, a book will appear with options for you to submit a player breaking our network's rules.
All reports submitted get sent to a Staff Member or Watchdog for review.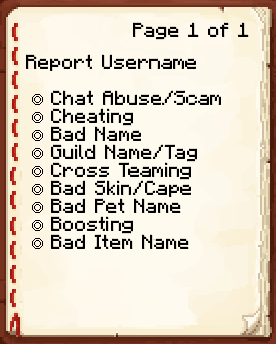 Chat Abuse/Scam:

Reporting a player for messages in various chat forms.

Cheating (Hacking)

:

A player is suspected of cheating using modifications giving them advantages over other players.

Bad Name

:

A Player has an inappropriate or offensive username.

Guild Name/Tag

:

Guild information, such as guild name, tag or ranks which are inappropriate.

Cross Teaming/Team Griefing

:

Reporting a player for cross teaming in solo games or team games, or griefing their own.

Bad Skin/Cape

:

A player is wearing an inappropriate skin or has an inappropriate cape active.

Bad Pet Name

:

A player has given their pet an inappropriate or offensive name.

Stats Boosting

:

A player is boosting their statistics or experience

Bad Item Name

:

An item or weapon has got a bad name in-game.
Replays
Replay: Right-click a player you want to report in the replay and click on the anvil to submit a report to Staff Member.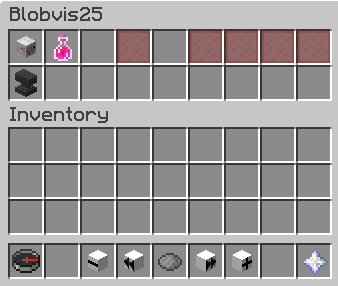 Atlas: Once you've watched the entire replay or once you've decided that you have seen enough, you will use the ghast tear in your hotbar to submit your verdict.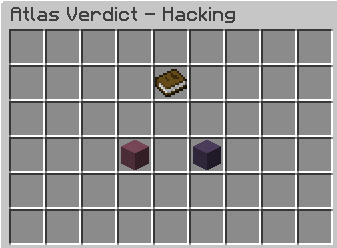 Minigame Reporting
Build Battle & Pixel Painters: During the voting phase, right-click the barrier or anvil in your hotbar to report the player for making something inappropriate.

Housing: Right-click the door in your hotbar and click the anvil to report the house either for Inappropriate Build or Name.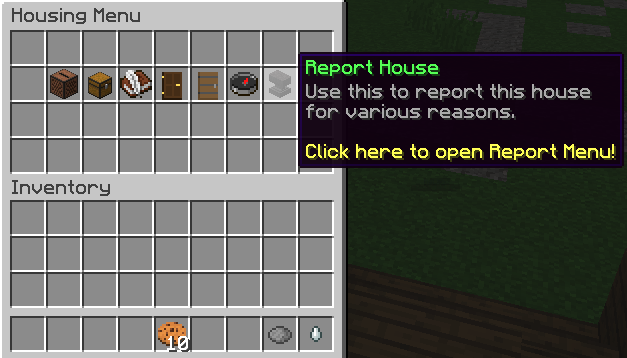 Skyblock: If you believe a SkyBlock Island has an inappropriate island name, right-click the SkyBlock Menu and click on the anvil in the top right in the menu.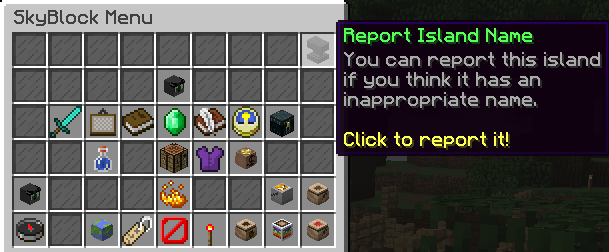 UHC: Inappropriate item names can be reported by clicking on the death message.
SkyWars & Blitz SG: If you have the item in your hand, use /itemreport to report the item name.
As soon as the Hypixel Staff team dealt with your report, you will receive a message in chat on the server that informs you about it.
Forums
To report content on the forums, click on the 'Report' button on the content you want to report. If you want to report a user directly, go to their profile and click the 'Report' button.

You will select a report reason when you click on the report button. Report the content for the best reason, if you are unsure go with what matches what rule(s) they are breaking.




Please only report players which are breaking our Forum Rules!


Additional links to help with reporting: