Guilds allow you to work with your friends to gain coins, Hypixel Experience, and special cosmetics.
A guild is a group that let's you work together with your friends to get guild achievements and experience. The more Guild Experience you gain, the higher level your guild will be. Higher levels will give you and your guildmates special cosmetics and perks as reward for working and playing together.
Guilds
To create a guild, do: /guild create.
To join a guild, you can either request to join or accept an invite to one /guild join [name] or /guild accept.
If you are an officer or a rank with special permissions, check to see what you can do by doing the command /guild mypermissions.
You can see the full list of commands by doing /g or /guild. You can also find the full list of commands at the bottom of this guide.
Guild Experience and Leveling
Guilds have a leveling system that allow you to access to rewards such as cosmetics and potential coin boosters. Every new guild level will give you a higher chance to earn double coins for a game while every five levels gives you a new cosmetic item!
Work and play together with your guildmates daily to gain more Guild Experience - every time you are on the same team as a guildmate, you receive a 10% boost to the amount of Guild Experience you can earn that game. You can also complete quests by playing with them.
These Guild Quests that are available every week for you to accomplish with your guild. All quests will give your guild 50,000 Guild Experience.
Guild Cosmetics
Once you reach certain Guild Levels, you can unlock different cosmetics for your guild. This includes Guild Tags and lobby particles.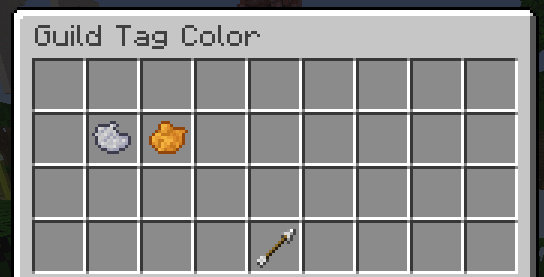 Guild Ranks
The Guild Leader can create new ranks within the guild that can give access to different commands. You can learn more about the ranks in this Hypixel Thread.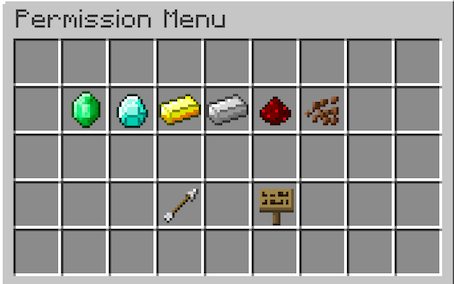 You can also view your current Guild in the Hypixel Social Menu.
Guild Commands
Here is a full list of the commands for guilds, all starting with /guild:
Accept - Accepts a guild invitation
Chat [message] - Sends your chat message to guild chat
Create [name] - Creates a guild
Demote [player] - Demotes a player from their previous rank
Disband - Disbands your guild
Discord - Sets the Discord for your guild
Help - Shows all guild commands
History - Shows the last 24 hours worth of guild activity
Info - Shows the information about your guild
Invite [player] - Invites a player to your guild
Join [player] - Request to join a guild
Kick [player] - Kicks a player from your guild
Leave - Removes you from the guild
Log - Shows the audit log
Member [player] - Displays the information of one of your guild members
Members - Displays all of your guildmates
Menu - Opens the Guild menu
Motd - Sets the Message of the Day for your guild. MOTD will appear in chat upon login to the Hypixel Server.
Mute [player/everyone] [time] - Mutes the guild chat for a single member or everyone
Mypermissions - Shows you what permissions you have in your guild
Notifications - Turns off or on the notifications for someone joining the guild
Officerchat - Sends a guild message to your officers only
Online - Shows online guild members
Onlinemode - Toggle whether you want to see offline members in your guild members list
Party - Invites your guildmates to a party
Permissions - Sets the permissions of a rank in your guild
Promote [player] - Promote a player to the next rank in your guild
Quest - Shows the current guild quest
Rename - Renames the guild
Setrank [player] [rank] - Sets the rank of a player in the guild
Settings [setting] [value] - This changes guild settings, such as the joining process.
Slow - Toggles slow chat, makes members wait 10s before putting another message in guild chat
Tag - Sets your guild's tag
Tagcolor - Sets your guild's tag color
Toggle - Toggles the guild chat for yourself
Top - Shows the guildmates with the most guild experience earned
Transfer - Transfers the Guild Master role to another guildmate. This will put the old Guild Master to the default guild rank.
Unmute [player/everyone] - Unmutes a person or the entire guild