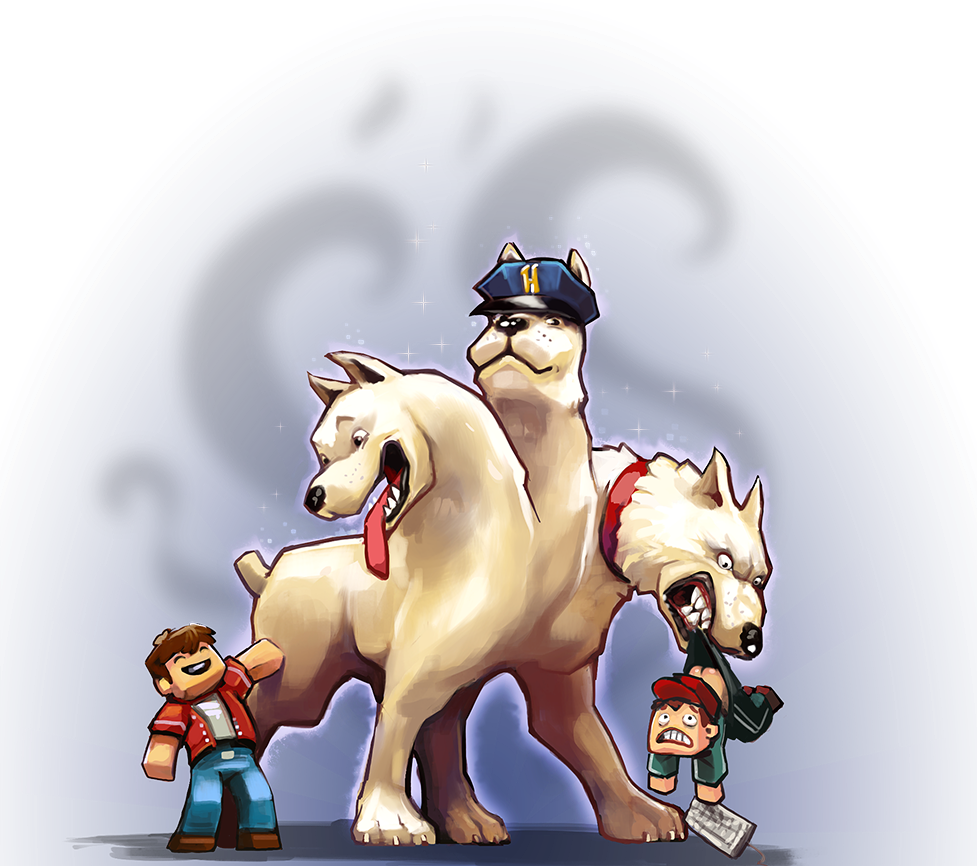 In this article, we will explain what Watchdog is, why you may have been banned by it, how you can prevent yourself from being banned, and other commonly asked questions.
If your appeal has been denied by the Hypixel Appeals Team on the forums, this support service cannot change their decision - it is final.
What is Watchdog?
Watchdog is our Cheat Detection System. Watchdog actively monitors all players on the network detecting irregularities from a vanilla client or improbable behavior to determine if a person is using unfair advantages or not.
When Watchdog detects a user using unfair advantages, it records the data of the player to be punished at a later time, or is immediately removed from the game depending on the severity of the unfair advantage.
Why was I banned?
You were monitored, caught, and confirmed to be in one or more of the following categories:
Actively using one or more unfair advantages on the network

A mod you were running was sending irregular data to the server

The use of a macro or AutoClicker
How do I appeal my ban?
To appeal a punishment, please go here: https://hypixel.net/appeals/create
You MUST have your account linked to appeal.
Appeals sent in any other way (e.g. private message, email, etc) will be directed back to the appeals section here with no further answer. If you have received a response on your appeal that decision is final and it will not change.
What can I do to stop this from happening?
1. Make sure to read and follow our latest network rules.
2. Check to see if your modifications are allowed on our network.
3. Do not use any automated or toggling macros.
Frequently Asked Questions
Is X modification allowed on the server?
You can find out more about allowed modifications here. If the modification provides any form of advantage over other users then we strongly recommend removing it.
OptiFine is allowed as it's main purpose is to provide an FPS (Frames-Per-Second) boost to players.
Will I ever be 100% sure that my modification(s) are safe?
No. For that reason we recommend a 100% vanilla client when possible.
Can a staff member tell me if a modification is allowed?
No. We DO NOT approve modifications on request. If you want to know if a modification is allowed on the network, our recommendation is not to use it, we can refer you to our whitelisted modifications thread here.
If I have modifications installed but aren't actively using them, am I at risk?
If the modification is still running but you are not using its features, you are still at risk of being punished. Some modifications interact with the server even if you aren't actively using them. But, simply having modifications downloaded on your computer will not put you at risk. Although beware that some cheats often contain malicious code to steal information or install other malicious software on your computer. Use good judgment when running programs downloaded online.
I have used modifications in the past, am I at risk of being banned?
No, as long as they are no longer installed and you are no longer using them on the server.
Does Watchdog access any of my computer's files?
No, Watchdog is entirely server side.
Will I be banned if I have a glitchy/laggy connection?
No. Lag does not affect Watchdog. Players may experience increased rollbacks as a result of lag, but lag itself will not cause Watchdog to ban players.
Is there a chance I can be falsely banned by Watchdog?
We will only ever confirm and commit to 100% positive bans which fit into one or more "Why was I banned?" categories. If you believe you have been falsely banned by Watchdog please submit an appeal in on the forums.
How does the stat wipe system work?
On a Watchdog punishment the user will receive a wipe from all leaderboards. Once the users temporary ban has expired and before returning to the leaderboard system their stat's will be wiped.

Does Watchdog differentiate between ranks?
No, justice is blind. It does not care which rank you have.
What can I do if I spot a cheater in my game?
You can report the player using /report and a report will be forwarded for review by our game masters. It is important to report cheaters you encounter, as that way if a cheater is not being detected by Watchdog, our game masters can remove the cheater from the game as quickly as possible. We can also learn why Watchdog was unable to detect the player for cheating and improve our cheat detection methods.
Why are some cheaters not banned by Watchdog?
Watchdog is not a perfect system and can sometimes miss cheaters that are using certain methods to cheat. Additionally, some players may be using cheats that are not detectable by Watchdog, due to cheat developers constantly changing their methods. It is a constant mouse and cat game between us and the client developers, we just have to try our best to be one step ahead of the cheaters.
If you come across a cheater who has only recently started cheating, it may take us some time to determine whether they are actually cheating or not. In order to prevent cheaters from learning how to avoid getting banned, we may also decide to ban them at a later point. That is why it is crucial to report any cheaters you encounter - as you will also receive a message letting you know if the cheater was removed from the network. By reporting cheaters, you are helping us keep the game fair for everyone.
Will Hypixel ever be cheater free?
No, it is impossible for any game to be completely free from cheaters. Cheaters will always find new methods to gain an unfair advantage. But, we can slowly work towards the goal of heavily limiting the cheaters impact on gameplay, to the point where cheating is no longer fun, or where the cheater has little to no advantage over a normal player.